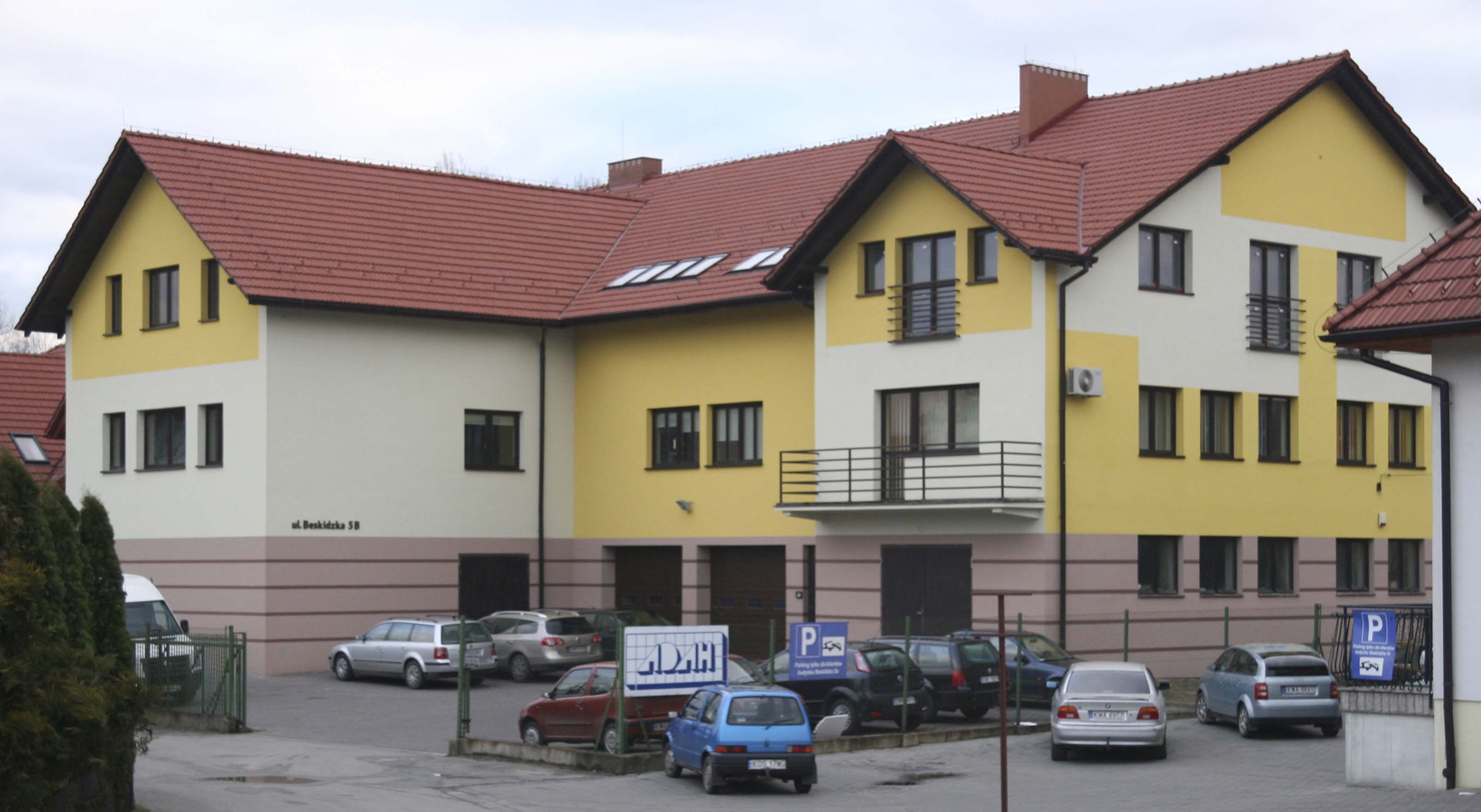 The year of1991 was the beginning of the business. In March of that year, the firm appeared on the market as "Wyrób Uchwytów Łazienkowych Adam Ćwiertka" (Eng. "Production of Bathroom Handles and Mountings Adam Cwiertka") and started the production of shower curtain rods in 28 mm standard size.
In 1993, the business expanded gaining a new partner, Mr Henryk Biernacki. Since that time, the firm is known as "ADAH" partnership.
In 1998, the project of new headquarters at the address: ul. Beskidzka 5b in Andrychów, was completed which resulted in production increase. At the same time, the ADAH s.c. gained two new partners, Krystyna Ćwiertka and Elżbieta Biernacka.
In 2002, the firm changed its law status from ZPHU ADAH s.c. partnership to ADAH Cwiertka, Biernaski Public Partnership.
In 2009 there was a change in ownership, and Krystyna, Piotr and Adam Ćwiertka became the new owners. The previous partners, Elżbieta and Henryk Biernacki started their own business in different trade. Since that time, the name of the business has been officially acknowledged as ADAH Cwiertka Public Partnership.
Since 1993, the production of corner and arched rods has been added to the offer. Also, we started to produce "blister wrapping."
In 1998, we added a hanger for the corner rod.
In 2000, some new assortment was introduced in the form of silver and 20mm standard size rods, which makes the ADAH one of the major firms in Poland producing rods for shower curtains.
In 2002, we started to produce corner shelves.
In 2005, we introduced corner new shelves named "ANNA" and "EWA."
Since 2009, the "Olivia" corner shelf has been available.
In 2010, the offer was increased by a round rod.
Besides the mentioned assortment, ADAH Firm produces bath PCV curtains, separable rings/hooks for bath curtains, "blister" foil wrappings, PCV packaging, uncolored PET pipe/square and pipe/ rectangular types, and offers thermoforming services for the draw piece base size of 60x90 cm for thermoplastic materials.